Brody
Regular Price

$29.98
Sale Price

$29.98

Regular Price
Unit Price

per
Details
Features:
TR90 frame

TAC polarized lens lens

Polarized

UV Protection Coating

Arm: 140 millimeters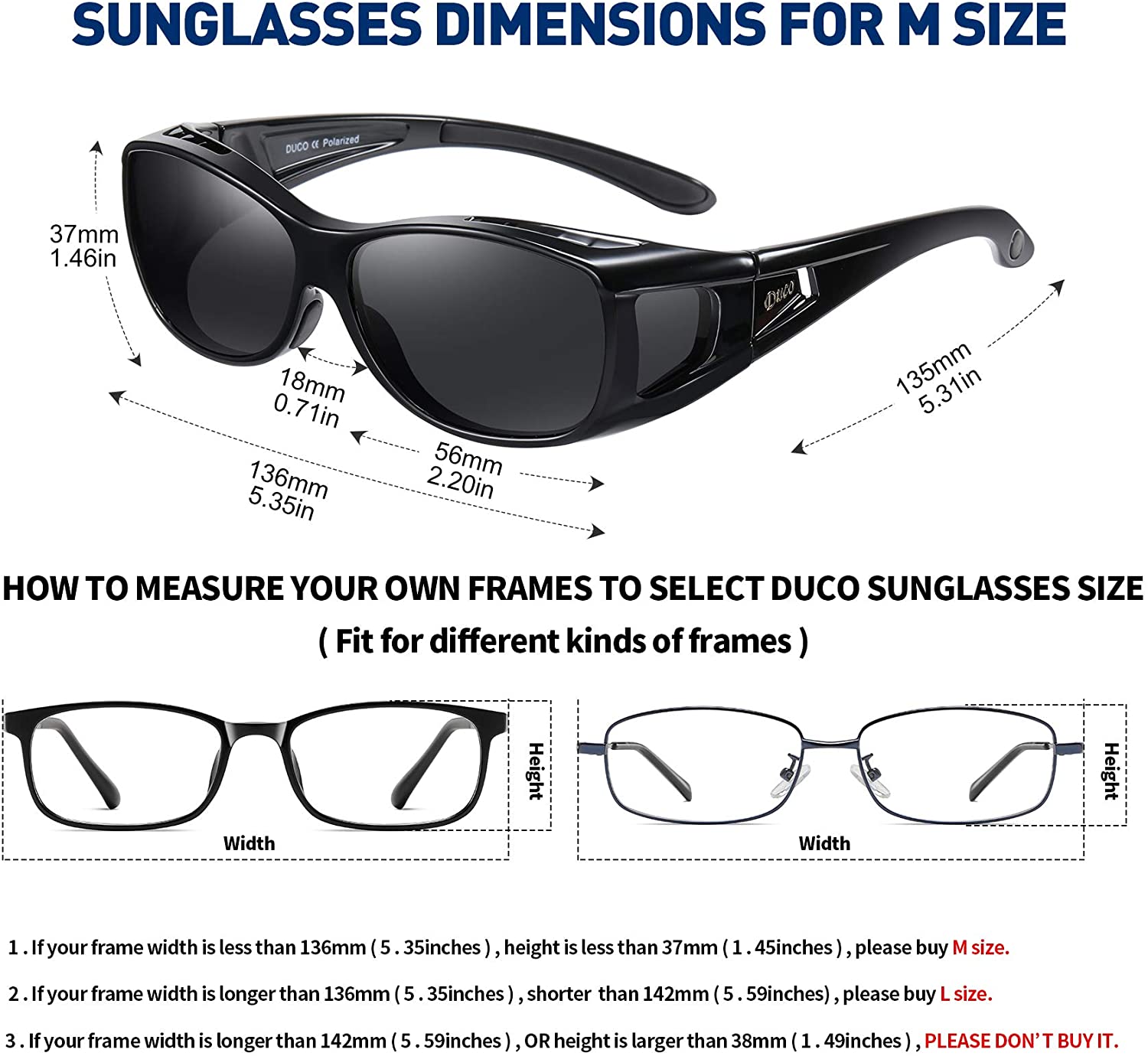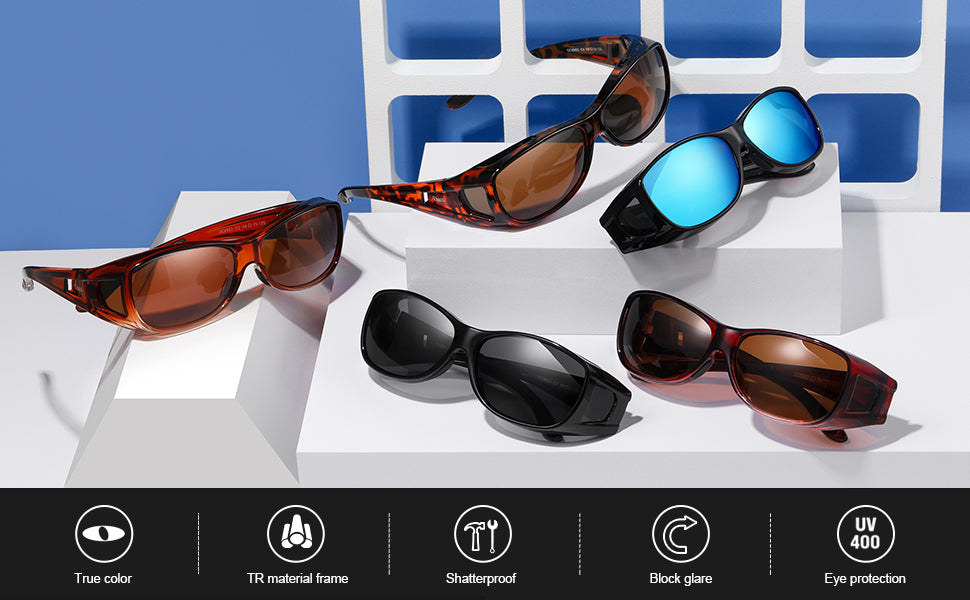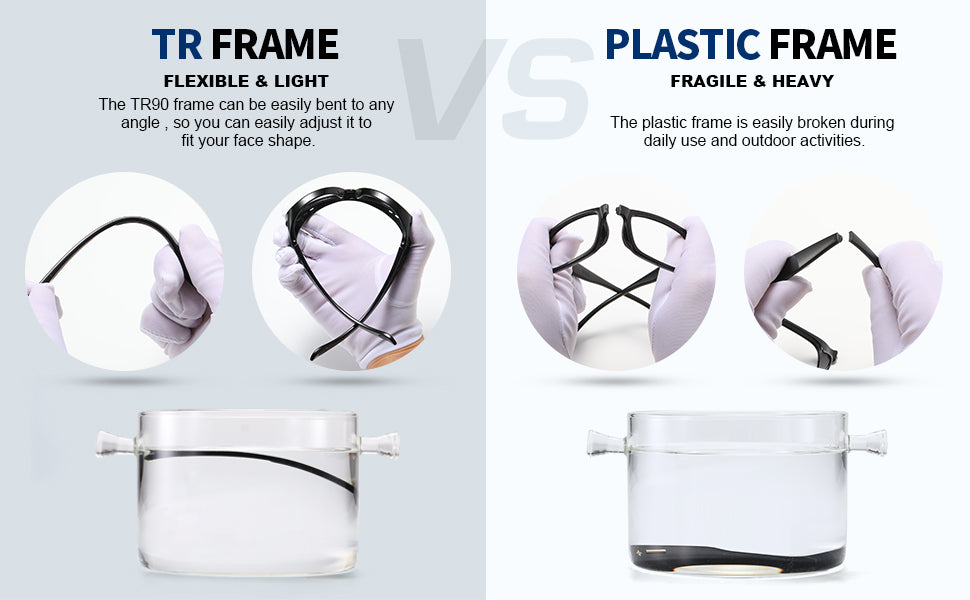 The DUCO prescription sunglasses are made of TR90 material,it is extreme flexibility, durability and light weight make it the perfect material for performance eyewear.It can be bent to 90 degrees without broken and can float over water.(See image above) So it is much worth your money than other's Polycarbonate Frame which may be half of DUCO's amount.
How to measure your glasses frames for DUCO sunglasses:
1- Measure the widest part of your glasses frames left to right, this is the "width". Next measure the height of the lens with frame included.
2- Choose the DUCO frame that is slightly larger in width and height than your frame measurements.
If your frame width is less than 136mm(5.35inches),height is less than 37mm(1.45inches), please choose M size.
If your frame width is longer than 136mm(5.35inches), shorter than 142mm(5.59inches);height is less than 37mm(1.45inches), please choose L size.
If your frame width is longer than 142mm(5.59inches),OR height is larger than 37mm(1.45inches),please DON'T choose it.
Benefits:
1- Special design for myopia
2- Easy to cover your glasses frame
3- Polarized lens help to eliminate reflected and scattered glares, restores vivid color
4- Good for sports and other outdoor activities
5- Side Lens for better peripheral vision and eye protection
Tips:
1. Never clean your sunglasses with paper towels or clothing, which can leave scratches.Just use clean water and DUCO's included cloth to clean it.
2. Never leave your sunglasses under car's front window, especially in summer. Prolonged exposure to the oven-like temperatures inside a car can degrade the lens.
So-Sso
I like the glasses but they don't come close to fitting over my regular glasses and I went by your measurment chart.
Perfect fit
I was just looking for this some cheap clip on sunglasses, and I found these. These sunglasses are way better. They fit perfectly over my glasses. I really like that the stems also have shades instead of solid plastic that just blocks your field of vision.
Best all around Fitover sunglasses
I have tried several of these over the years and these are the best ones I've ever gotten in all areas namely: best appearance, best price, and best visibility and sun protection functionality
Not what expected
Not large enough to fit over our small glasses
Niiiicccceeee!!!!!
I have heard about HD Sunglasses - but never believed the hype - until I used a pair - these are great the clarity is incredible. Quality is great - and because the description had the right measurements of size they fit well. I recommend these sunglasses for those who need over the glasses type.