Capri
Regular Price

$29.88
Sale Price

$29.88

Regular Price

$49.88
Unit Price

per
Details
FEATURES
Metal frame
TAC polarized lens lens
polarized
Full UV400 protection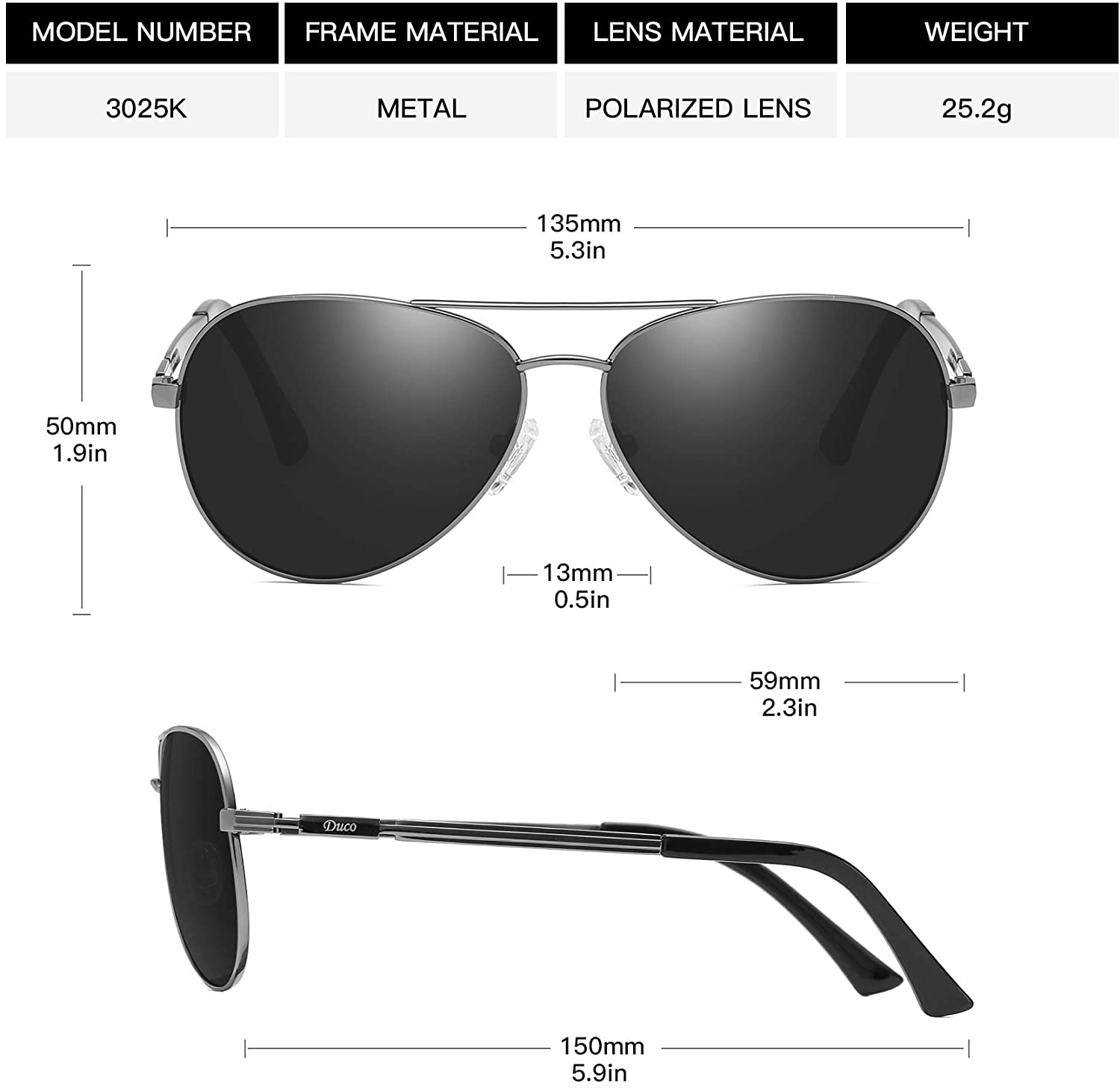 About DUCO Polarized Sunglasses
DUCO polarized lenses are manufactured with high quality raw materials in Japan to produce a lens with excellent optical quality that is ultra-lightweight, tough, and scratch resistant.
All DUCO sunglasses lenses pass a double decentering test and FDA to ensure they meet the highest standards of visual clarity with no optical distortion which can cause eye strain and headaches.
Polarized sunglasses reduce glare reflected off of roads, bodies of water, snow, and other horizontal surfaces; restore true color, eliminate reflected light and scattered light and protect eyes perfectly; polarized sunglasses cut glare and haze, so your eyes are more comfortable and you can see better.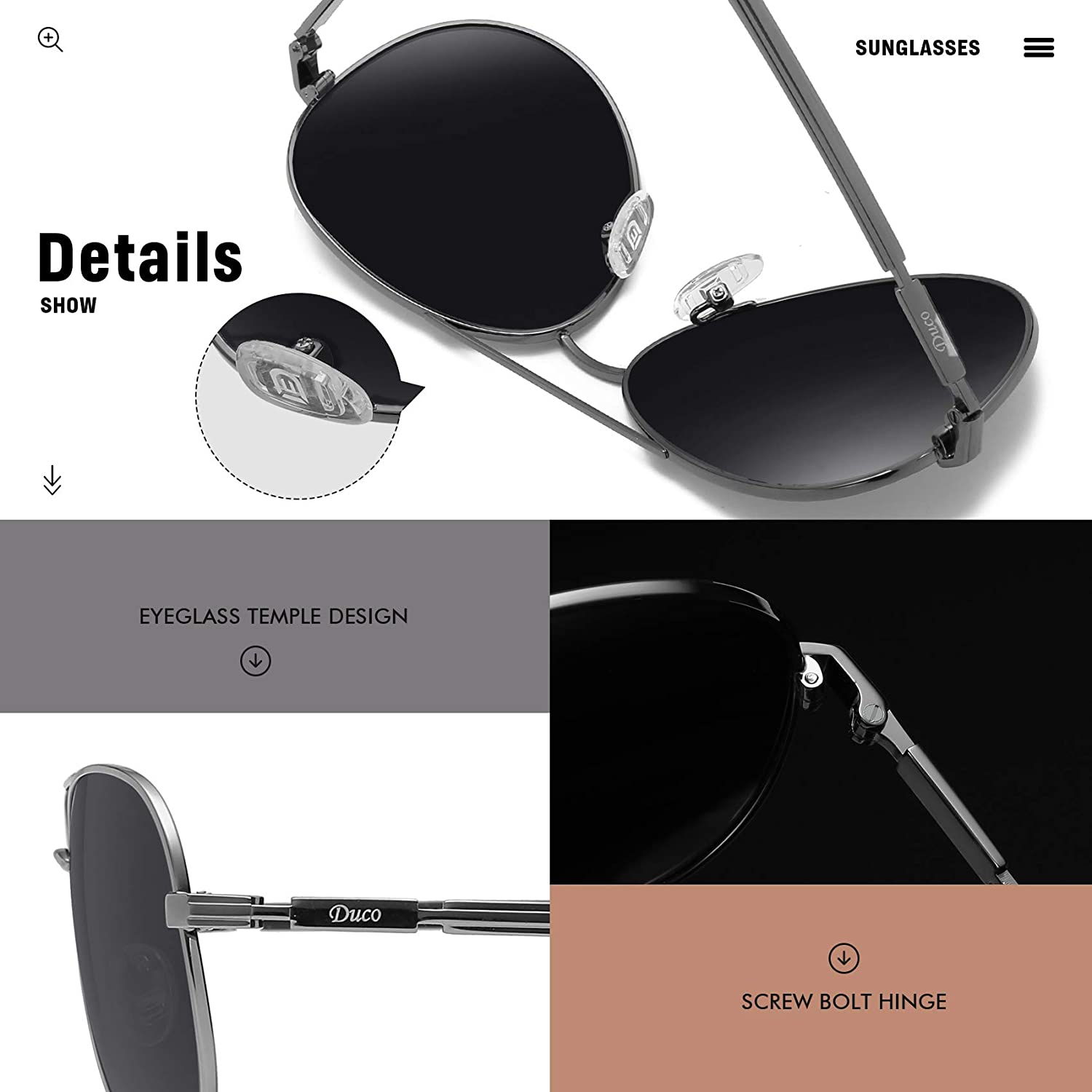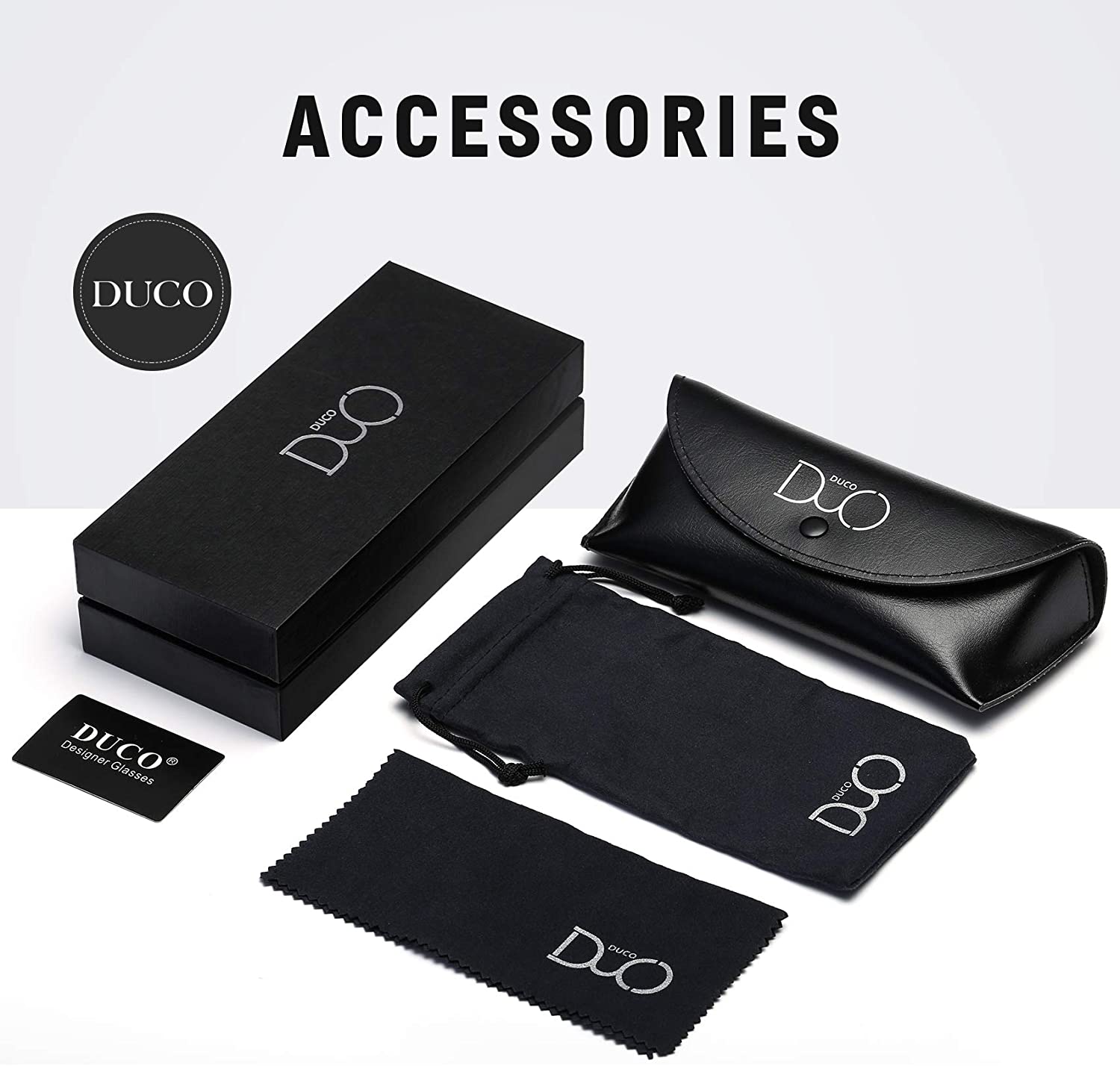 Package
1x Sunglasses, 1x Glasses Case, 1x Soft Glasses Cloth and 1x Polarized Test Card 
Tips

1. Never clean your sunglasses with paper towels or clothing, which can leave scratches.
2. Never leave your sunglasses under car's front window, especially in summer. Prolonged exposure to the oven-like temperatures inside a car can degrade the lens. 
The Perfect Cost / Performance Balance
So, I was not convinced I should spend $200 USD for new glasses, but the $20 ones were not certified to actually polarize light… and then I found about Duco Glasses, and what I read in their website was just on target, and I quote: "One of the original founders was on a vacation trip and lost his sunglasses. For many people, this is a commonplace annoyance. When he realized he needed a new pair, he did some shopping and found either cheap, low-quality glasses or overpriced, super-expensive ones.".
I had to try them I am SO happy that I did. They look great, they feel great, and the performance is indeed impressive. Duco has now a new loyal customer!