FEATURES
Plastic frame

Plastic lens

Polarized

Scratch Resistant Coating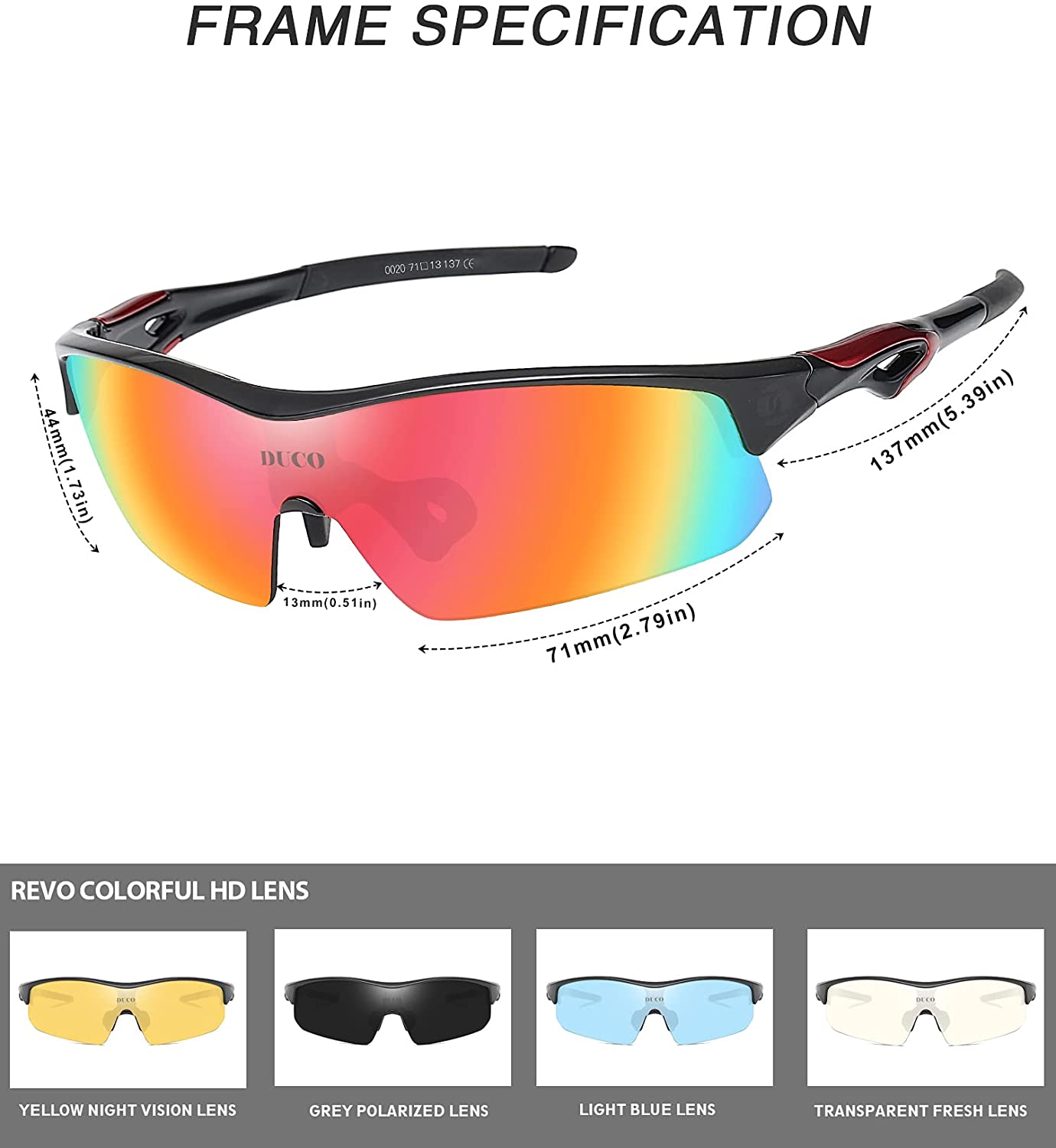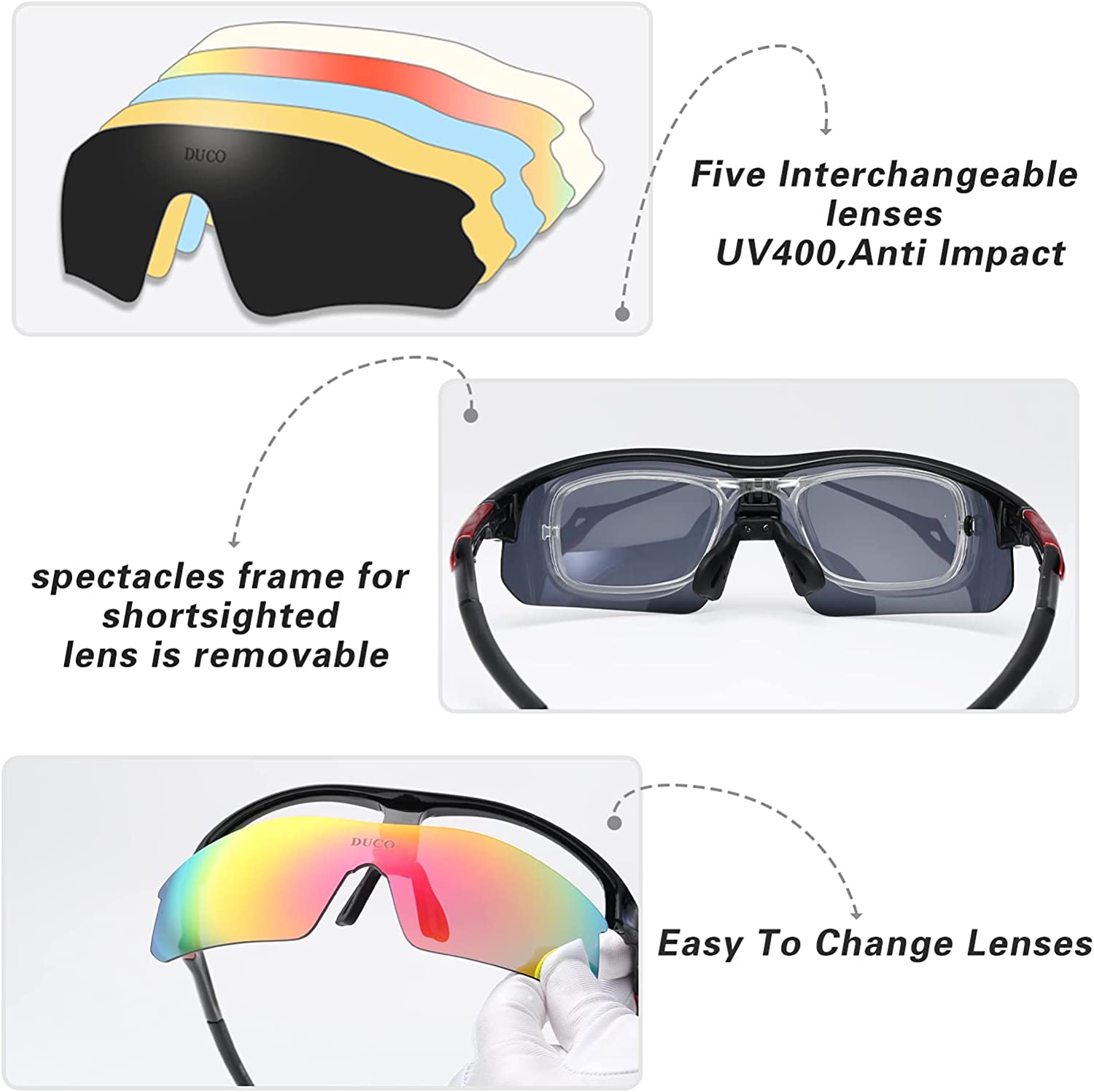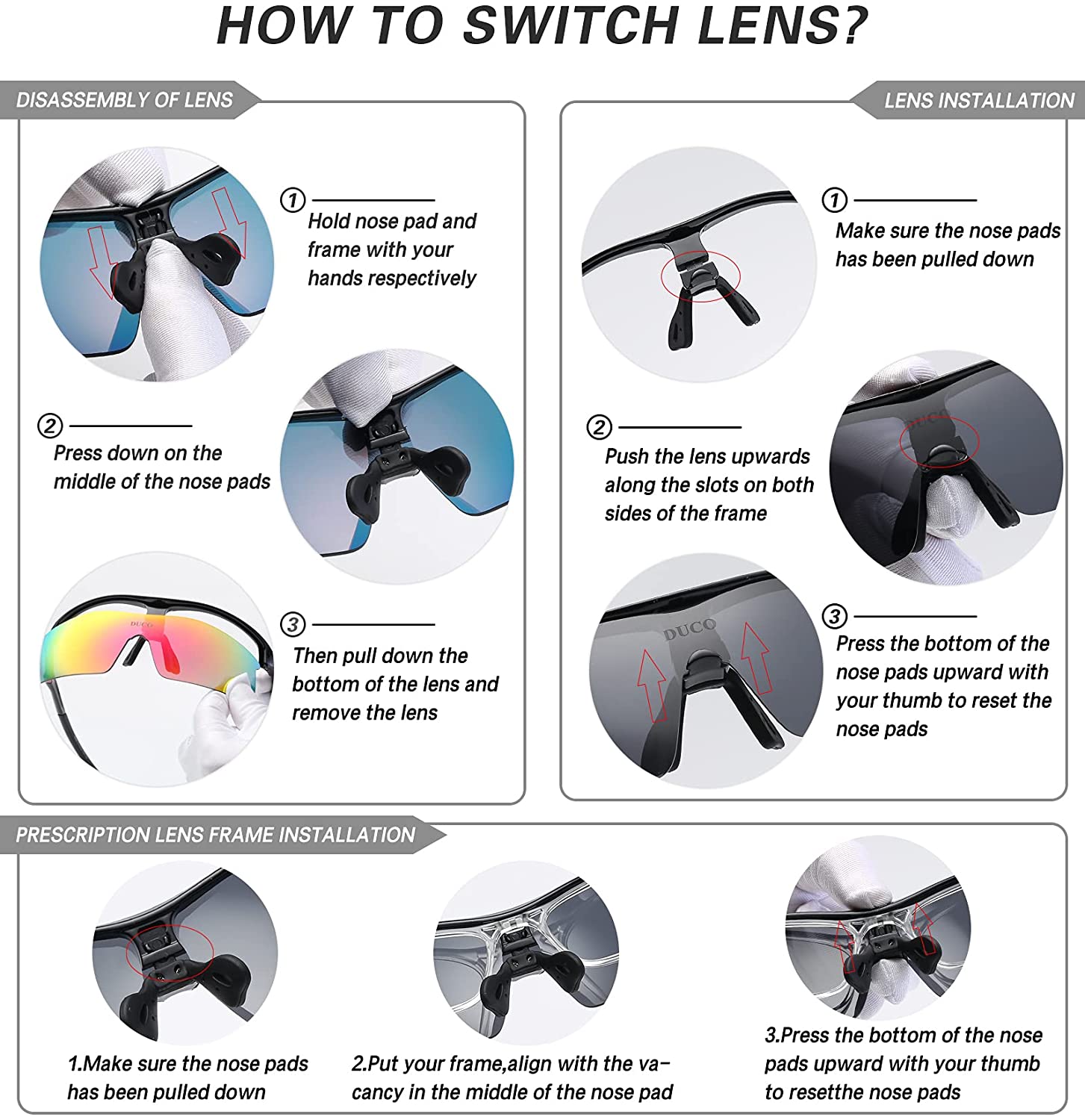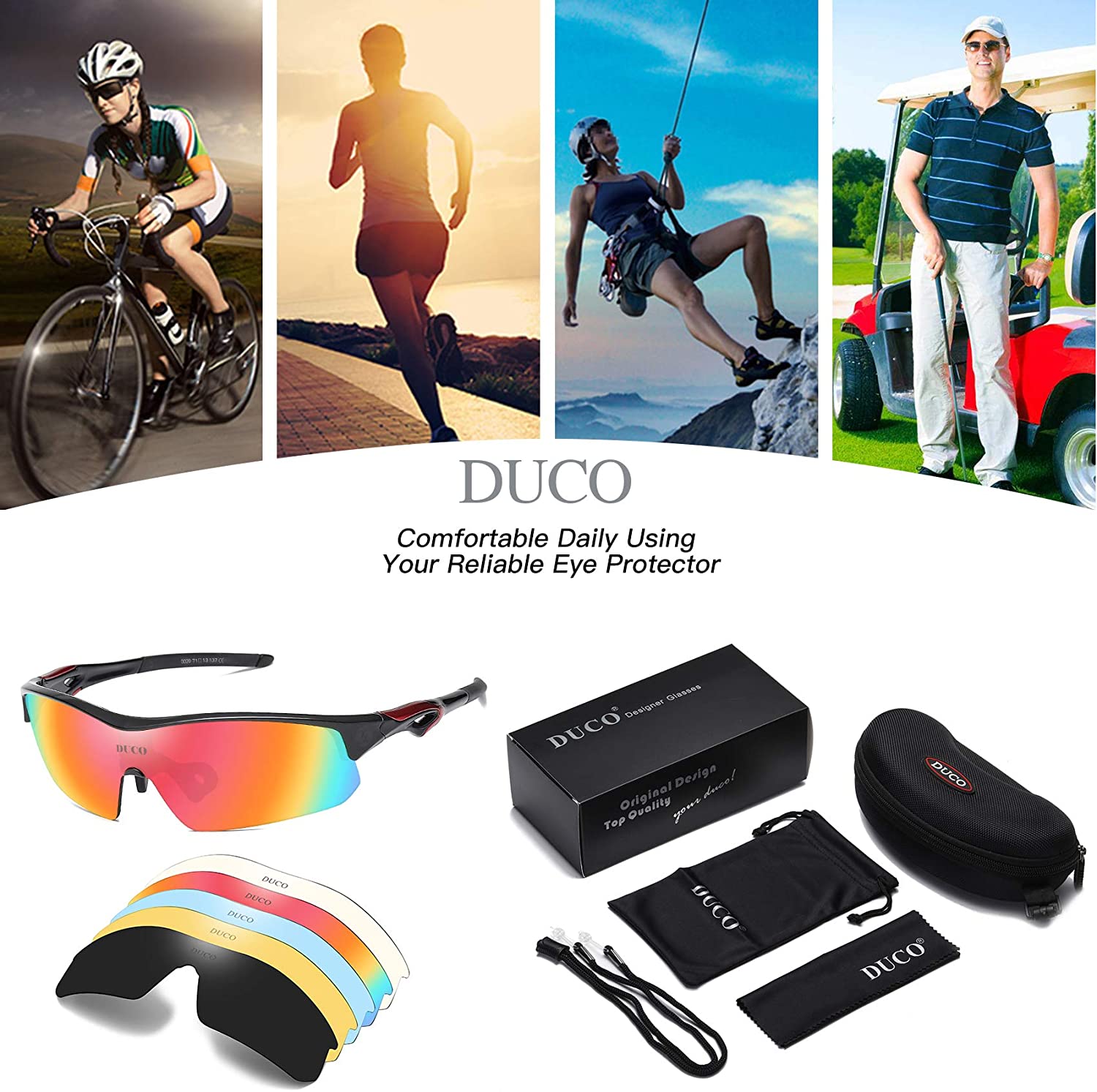 Sports cycling glasses
Sports cycling glasses are designed to reduce the glare from surfaces like water, snow, and glass. They can be highly useful for sports, cycling, driving and fishing by helping the participant in these activities to see more clearly.
Five Lenses:
Professional 400 anti-UV lens, can effectively filter the blue light which are reflected by sea water and blue sky,it's more suitable for casual 、seaside and water sports.
It's main function exists in preventing eyes from undefined objects.
It's the most personalized lens, with high-density revo coating, keeping the original color, improve visual clarity and contrast effectively.
Gray polarized lens especially suitable for strong sunlight reflection environment, and also suits a variety of sports, such as riding, driving, fishing, hiking, skiing and so on.
It is suitable for evening, night or early morning, and bad environment such as fog or rainy day.
Packages:
1* Sport Glasses Frame 、5* Lenses(The Gray Lens is Polarized) 、1* Hard Protection Box 、1* Glasses Bag and  1* Cleaning Cloth