Milo Men's Polarized Sunglasses
Regular Price

$42.88
Sale Price

$42.88

Regular Price

$77.88
Unit Price

per
Details
FEATURES
Al-Mg alloy+Carbon Fiber frame
Triacetate lens
Polarized
Full UV400 protection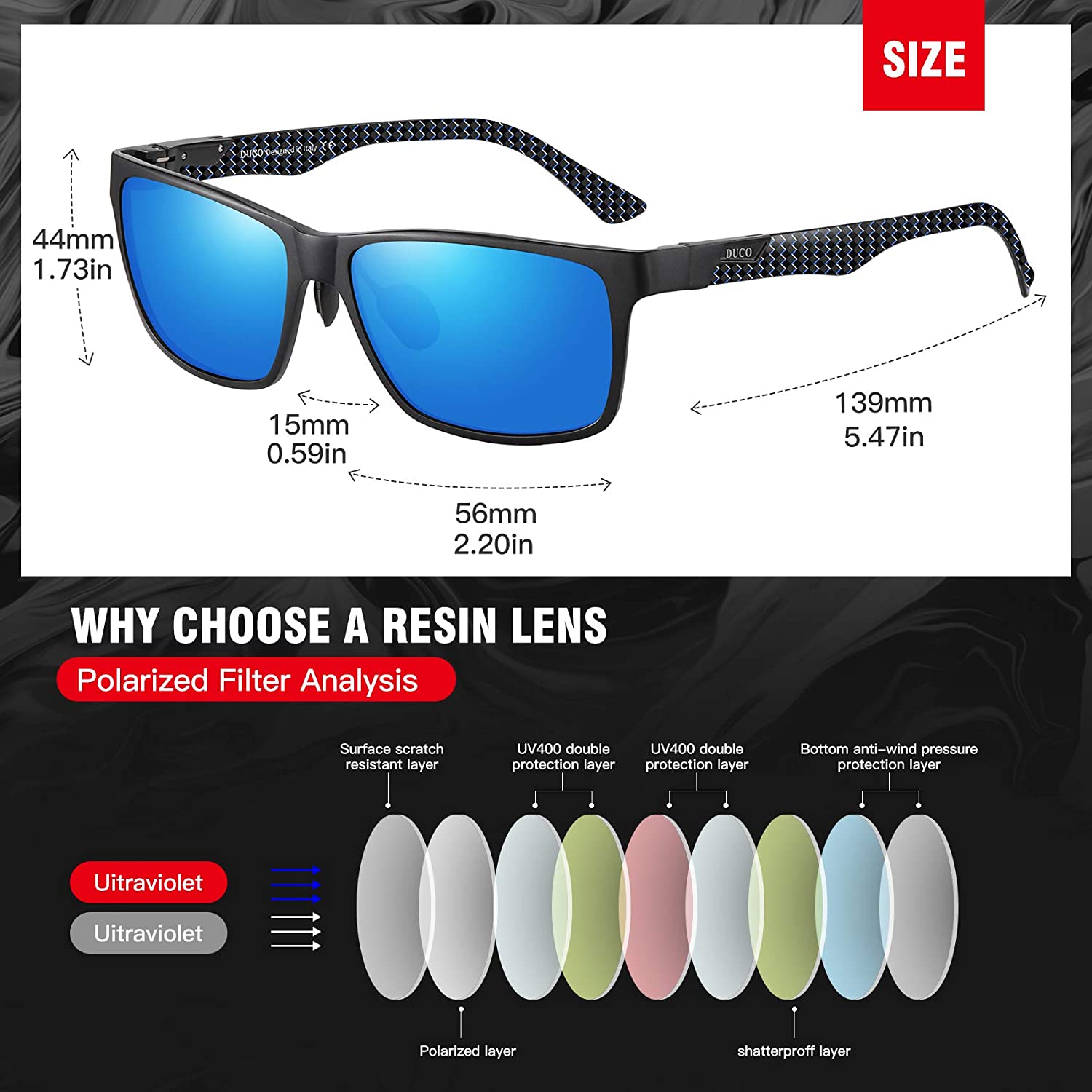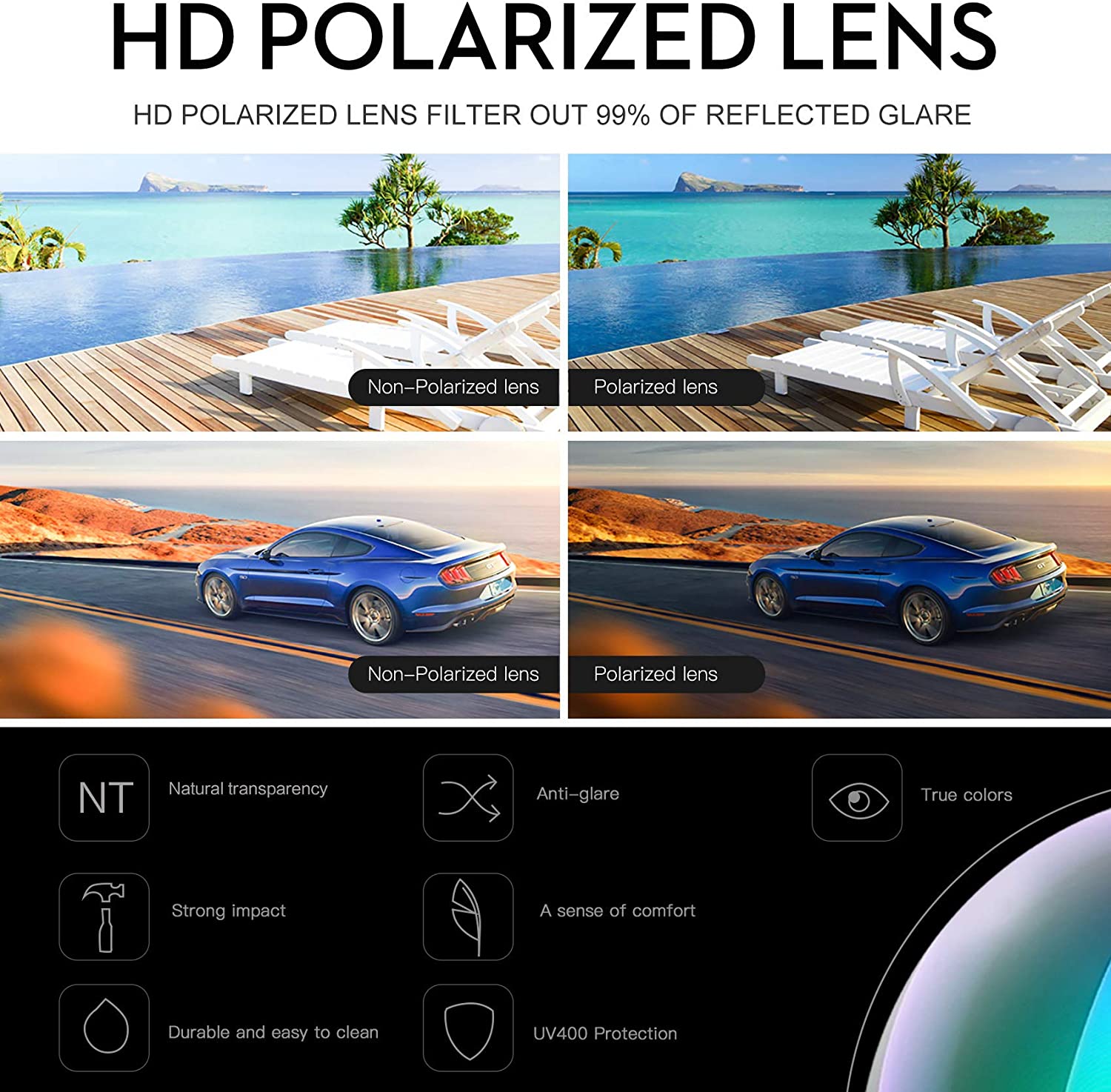 About DUCO Polarized Sunglasses
DUCO polarized lenses are manufactured with high quality raw materials in Japan to produce a lens with excellent optical quality that is ultra-lightweight, tough, and scratch resistant.
All DUCO sunglasses lenses pass a double decentering test and FDA to ensure they meet the highest standards of visual clarity with no optical distortion which can cause eye strain and headaches.
Polarized sunglasses reduce glare reflected off of roads, bodies of water, snow, and other horizontal surfaces; restore true color, eliminate reflected light and scattered light and protect eyes perfectly; polarized sunglasses cut glare and haze, so your eyes are more comfortable and you can see better.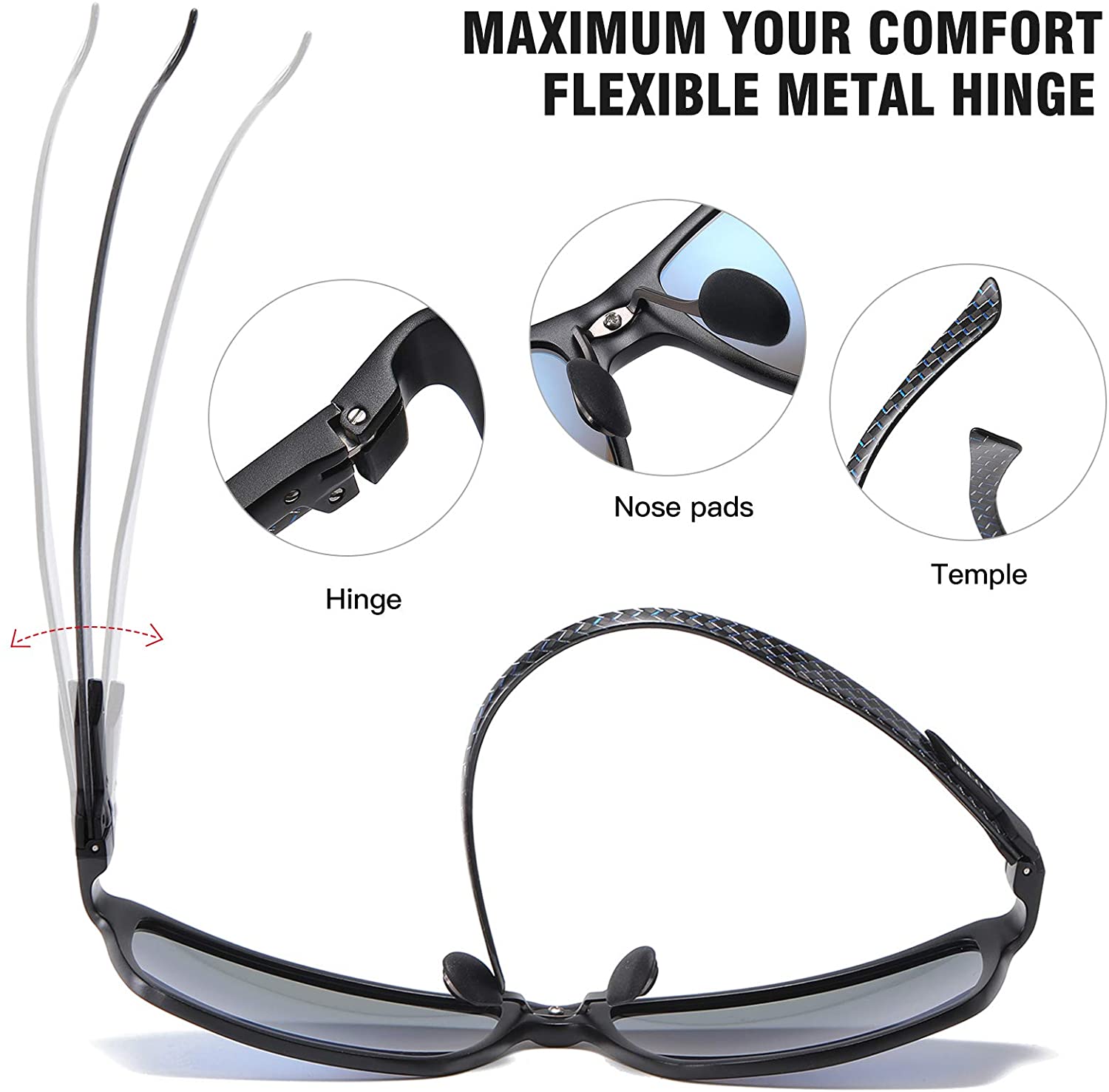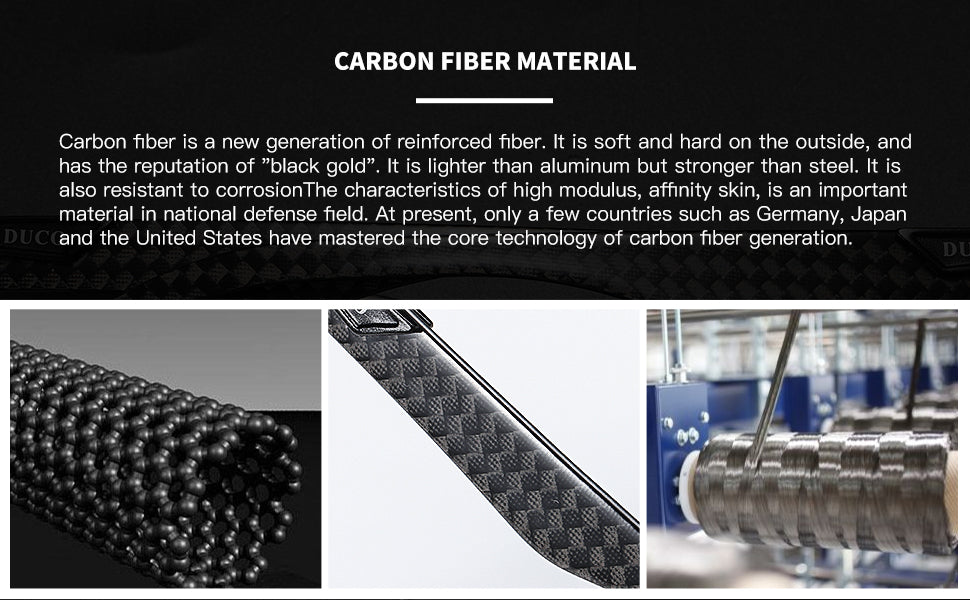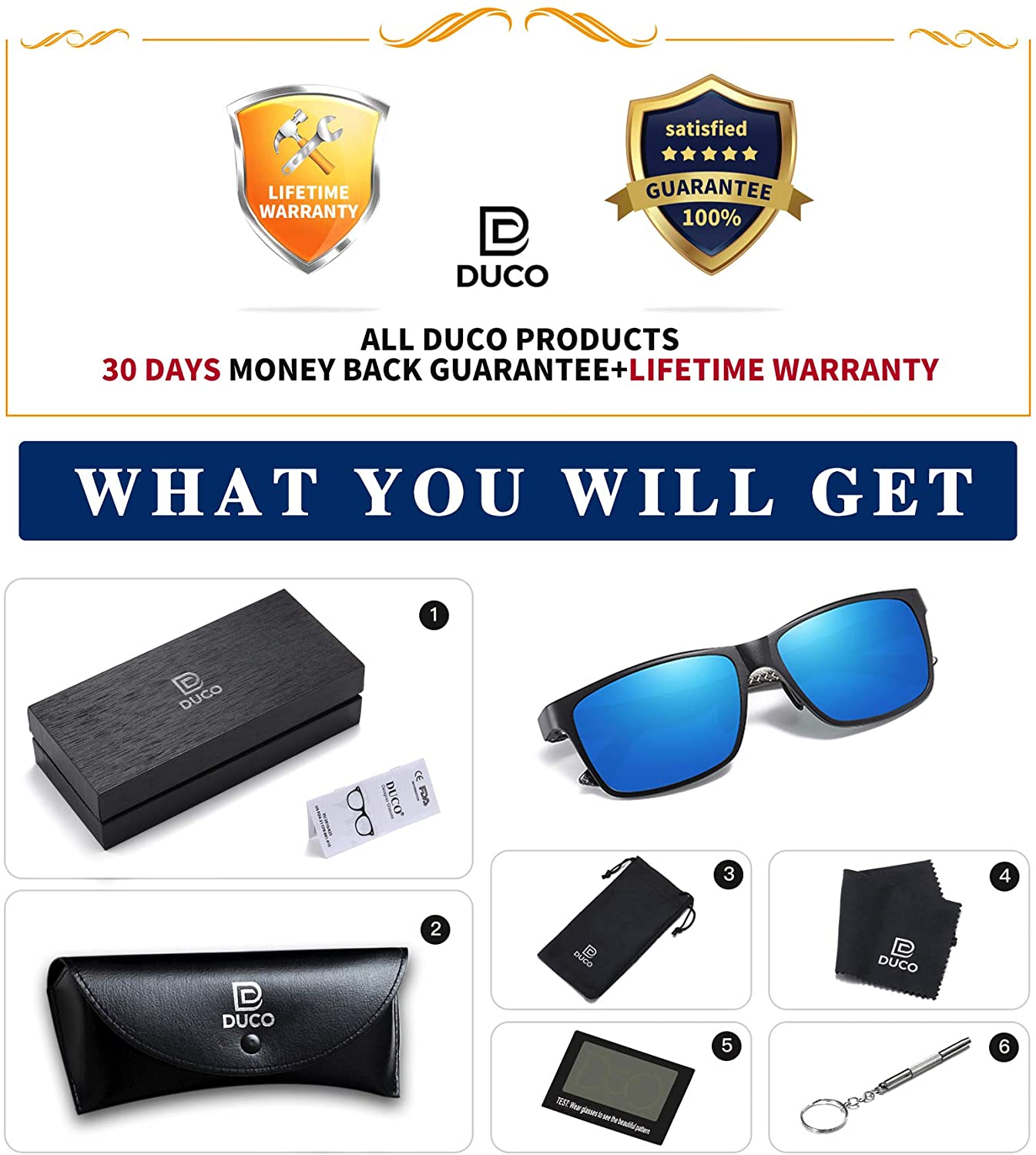 Package
1x Sunglasses, 1x Glasses Case, 1x Soft Glasses Cloth, 1x Polarized Test Card and 1x Screwdriver
Tips

1. Never clean your sunglasses with paper towels or clothing, which can leave scratches.
2. Never leave your sunglasses under car's front window, especially in summer. Prolonged exposure to the oven-like temperatures inside a car can degrade the lens. 
Great glasses
I love them. They are light weight and great for all day wear. They don't make the tops of your ear hurt. Bad part is they scratch really easy.
Duco Glasses - Milo
Good looking and top quality glasses. Comes even with a small screw driver, very thoughtful. Top value for the price!
Fantastic 👍
Idk about having these for any amount of time yet but first two days have been great. Very comfortable, look good. I'm extra careful not to even touch the tinted side, I'm sure it wouldn't take much to scratch it off. If I don't have them on, they stay in the nice glasses leather-ish case. If they hold up I'll look into different styles and colors for this brand.
Great price
Blows the heck out of any other sunglasses I've gotten from Pac-Sun or Walmart. The packaging is nice and you even get a little keychain screwdriver.
Not Revo, still great!
An ad for Duco glasses was served while I was browsing Revo sunglasses. Reviews seemed positive, and the apparent use of carbon fiber makes for a great product. I purchased the lens color 'Revo blue', and I also purchased an actual pair of Revo Decent XL. The blue color is not a faithful replication of the original as seen on the photo. (Duco left, Revo right) However, the quality of the Duco glasses is excellent. The lenses are clear and polarized, and the frame feels light and comfortable on my face. Included in the Duco package are a case, a carrying bag, microfiber lens cloth, and even a tiny screw driver for future maintenance. The value of Duco glasses for the price is undeniably great. Top marks for packaging and product quality.