特点_
铝镁合金+碳纤维框架
三醋酸镜片
偏振
全面的 UV400 防护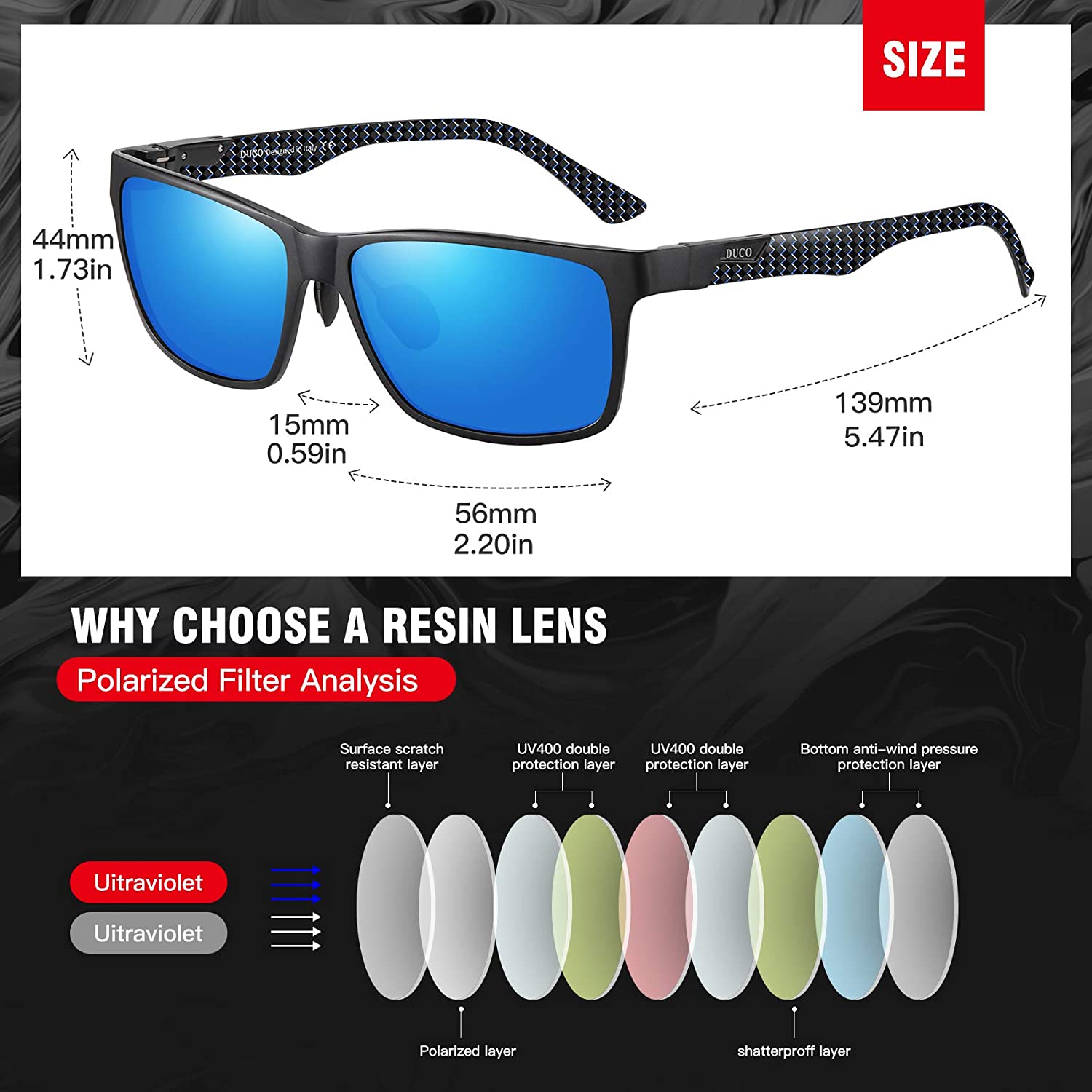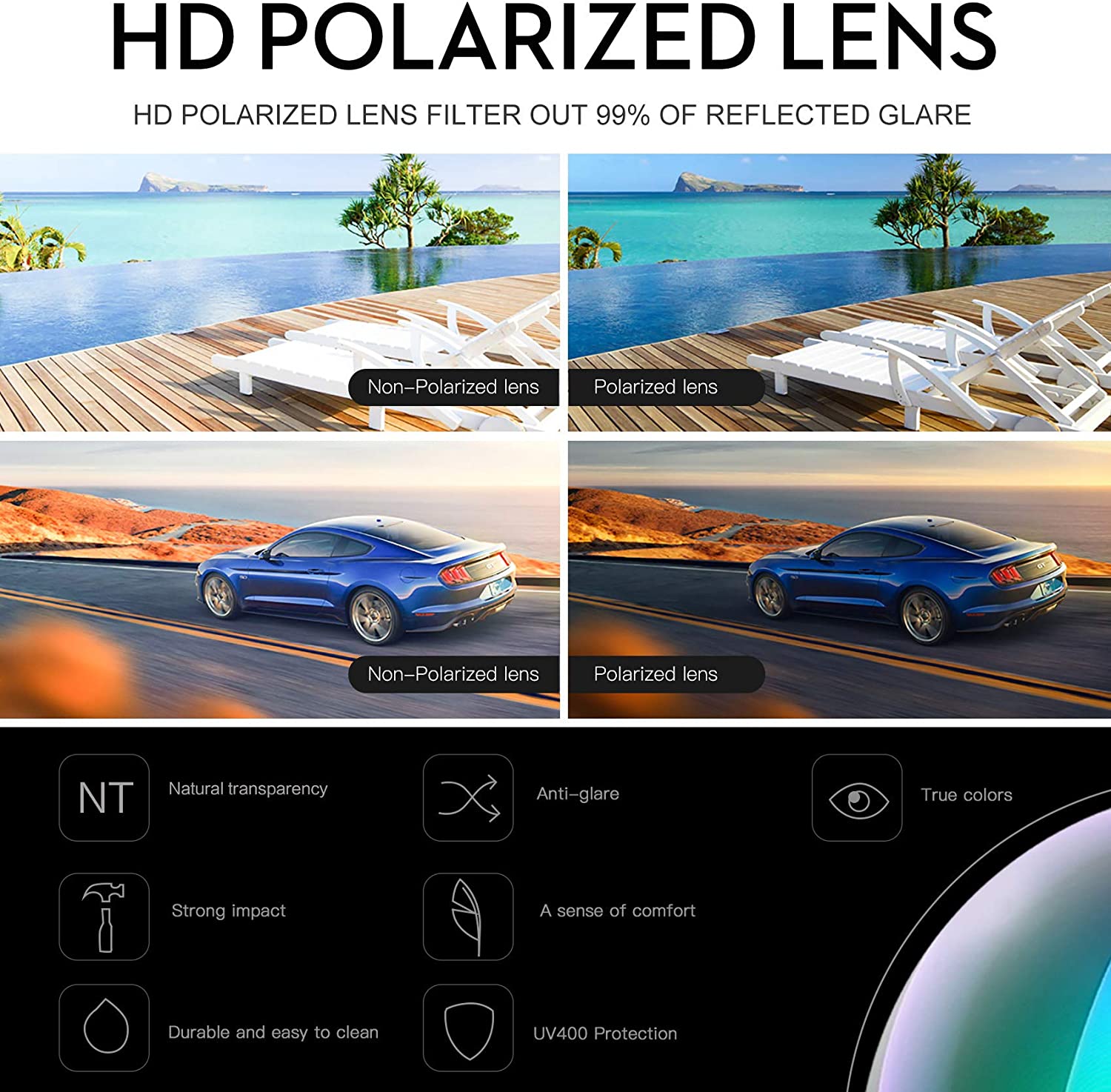 关于 DUCO 偏光太阳镜
DUCO偏光镜片采用日本优质原材料制造,生产出超轻、坚韧、耐刮擦的卓越光学品质的镜片。
所有 DUCO 太阳镜镜片都通过​​了双重偏心测试和 FDA 以确保它们符合视觉清晰度的最高标准,并且没有可能导致眼睛疲劳和头痛的光学失真。
偏光太阳镜可减少道路、水体、雪和其他水平表面反射的眩光;恢复本色,消除反射光和散射光,完美保护眼睛;偏光太阳镜可减少眩光和雾霾,让您的眼睛更舒适,看得更清楚。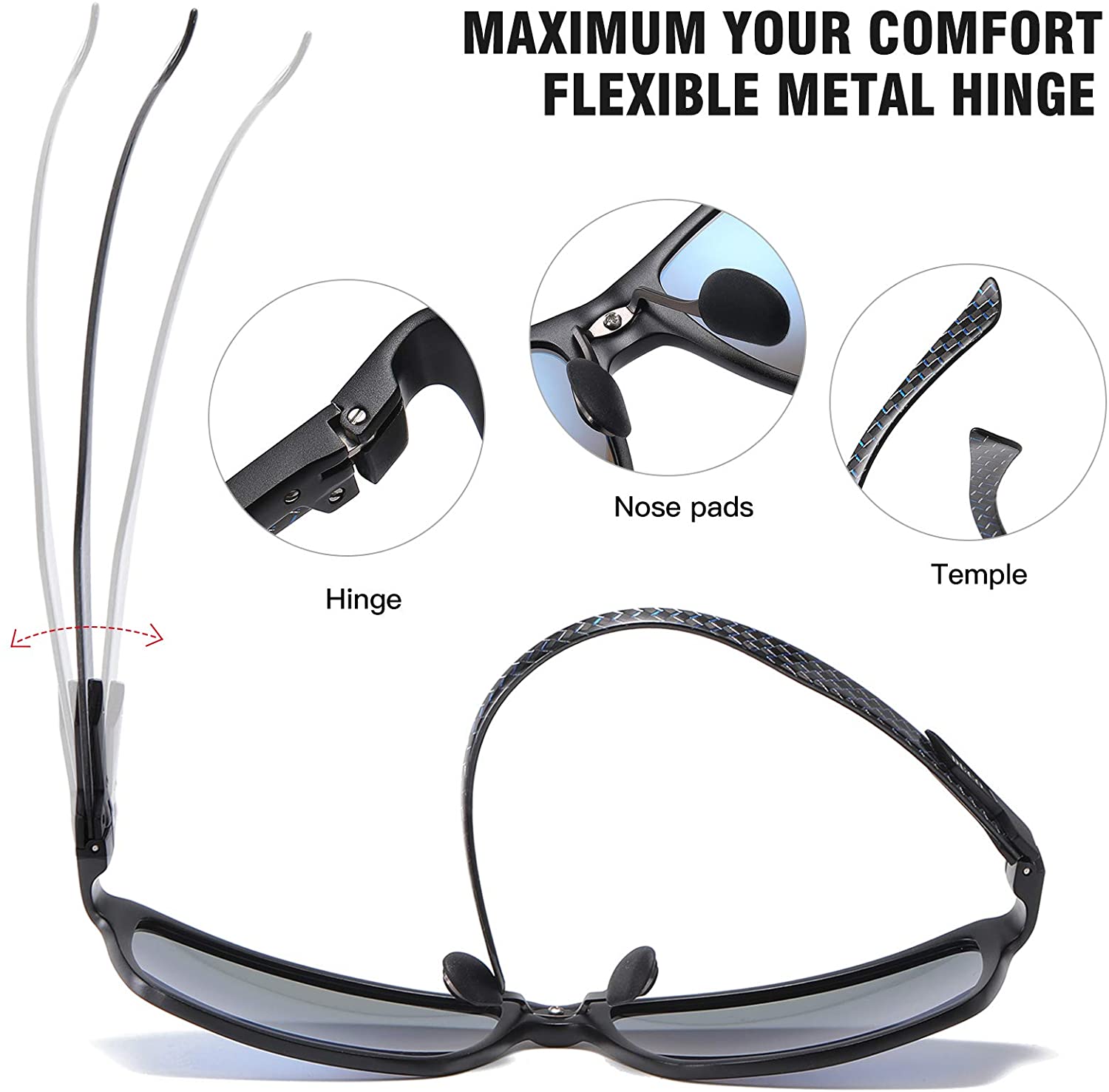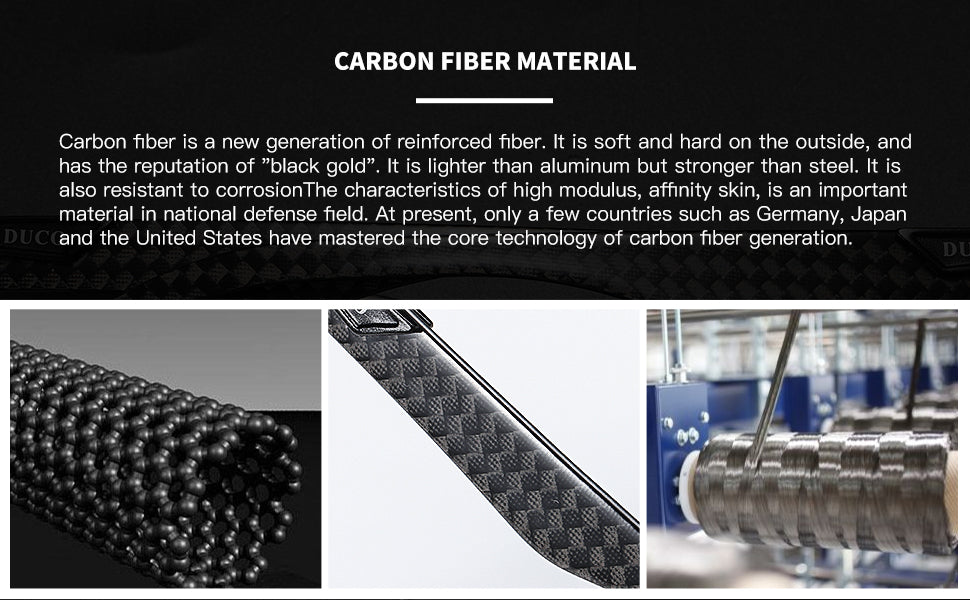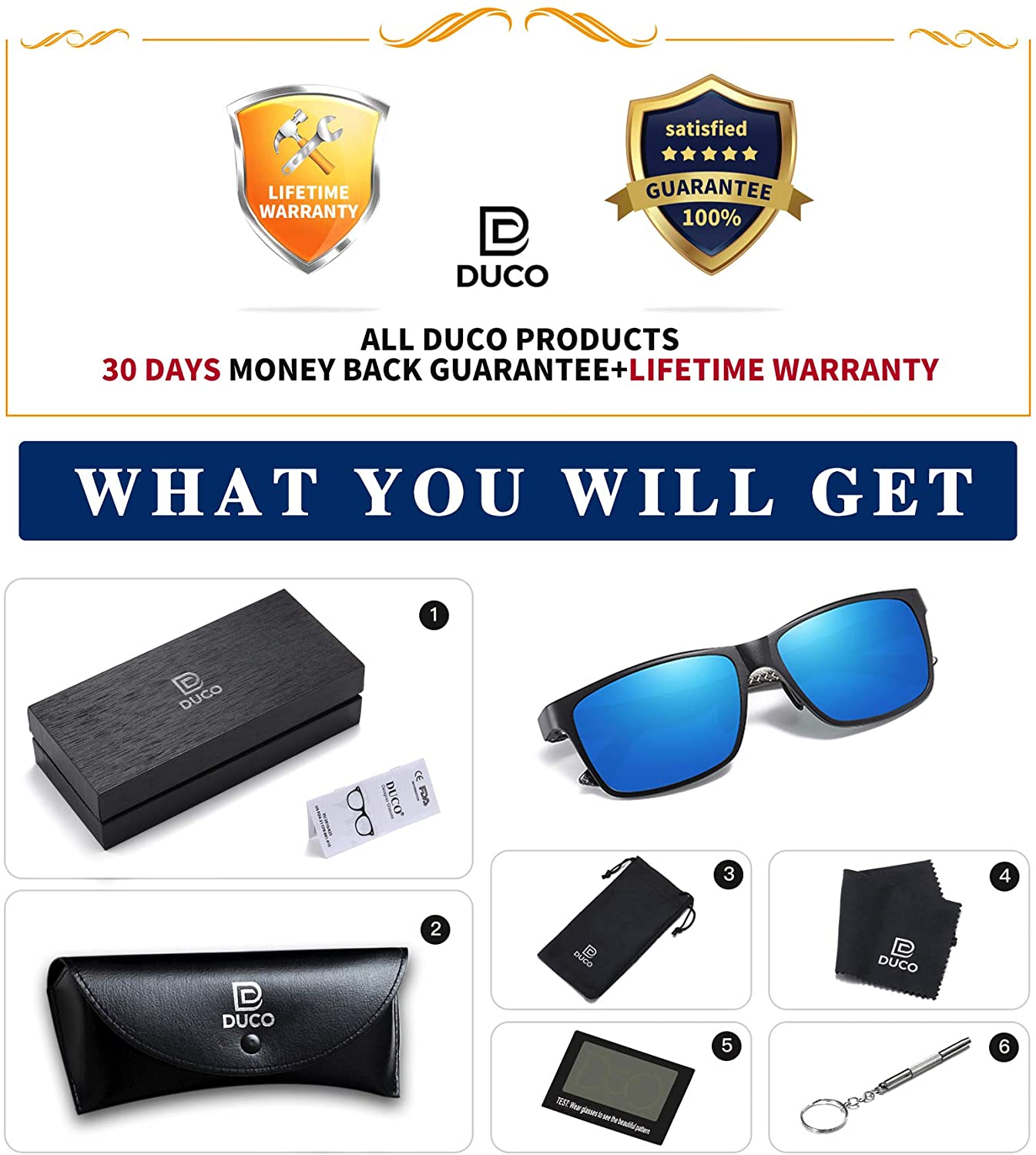 包裹
1x 太阳镜、1x 眼镜盒、1x 软眼镜布、  1x 偏光测试卡 和 1x 螺丝刀
提示

1. 切勿用纸巾或衣服清洁太阳镜,这会留下划痕。
2. 切勿将太阳镜放在汽车前窗下,尤其是在夏天。长时间暴露在车内类似烤箱的温度下会使镜头退化。 
Powered by Real people on Instagram worldwide.
Great glasses
I love them. They are light weight and great for all day wear. They don't make the tops of your ear hurt. Bad part is they scratch really easy.
Duco Glasses - Milo
Good looking and top quality glasses. Comes even with a small screw driver, very thoughtful. Top value for the price!
Fantastic 👍
Idk about having these for any amount of time yet but first two days have been great. Very comfortable, look good. I'm extra careful not to even touch the tinted side, I'm sure it wouldn't take much to scratch it off. If I don't have them on, they stay in the nice glasses leather-ish case. If they hold up I'll look into different styles and colors for this brand.
Great price
Blows the heck out of any other sunglasses I've gotten from Pac-Sun or Walmart. The packaging is nice and you even get a little keychain screwdriver.
Not Revo, still great!
An ad for Duco glasses was served while I was browsing Revo sunglasses. Reviews seemed positive, and the apparent use of carbon fiber makes for a great product. I purchased the lens color 'Revo blue', and I also purchased an actual pair of Revo Decent XL. The blue color is not a faithful replication of the original as seen on the photo. (Duco left, Revo right) However, the quality of the Duco glasses is excellent. The lenses are clear and polarized, and the frame feels light and comfortable on my face. Included in the Duco package are a case, a carrying bag, microfiber lens cloth, and even a tiny screw driver for future maintenance. The value of Duco glasses for the price is undeniably great. Top marks for packaging and product quality.