Quince
Regular Price

$24.89
Sale Price

$24.89

Regular Price

$42.89
Unit Price

per
Details
Features:
🤩【Anti-blue light Lenses】Professional-grade anti-blue light glasses are designed to relieve the wearer's fatigue. The blue light blocking glasses can effectively block harmful blue light from smart electronic devices, mobile phones, monitors, games, etc. Solve the causes of eye fatigue and headaches from the root cause.

🤩【Product size】Total width: 142mm (5.59in), lens width: 54mm (2.13in), lens height: 48mm (1.89in), temple length: 143mm (5.63in), bridge width: 19mm (0.75in)

🤩【Ultra-light frame】DUCO computer glasses use ultra-light and bendable arms, which are durable and can prevent the frames from being damaged by sudden ground vibrations. Durable frames also increase the lifespan of the glasses. Blue light blocking glasses also use an enhanced metal hinge construction to ensure durability and avoid breaking.

🤩【Low chromatic aberration lenses】The tinting power of Duco anti-blue glasses lenses is not strong, which provides the wearer with a perfect balance between viewing quality and eye protection. It helps you to see the detailed information of things clearly while blocking the annoying blue light.

🤩【Lifetime Warranty Service】: If you buy DUCO anti-blue glasses, you don't have to worry about any problems, we promise to help you solve any problems you need. You can contact us at any time and we will serve you wholeheartedly.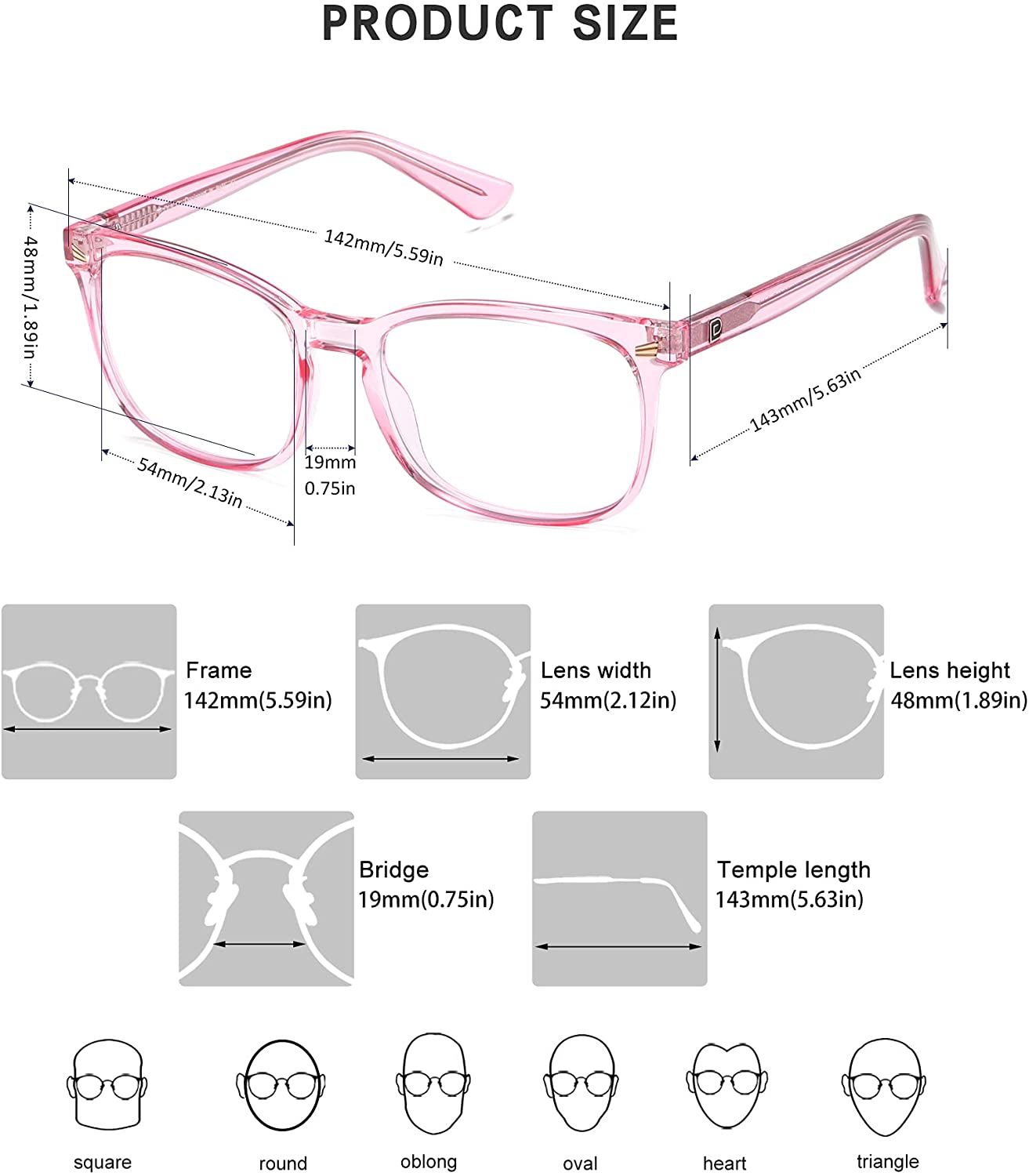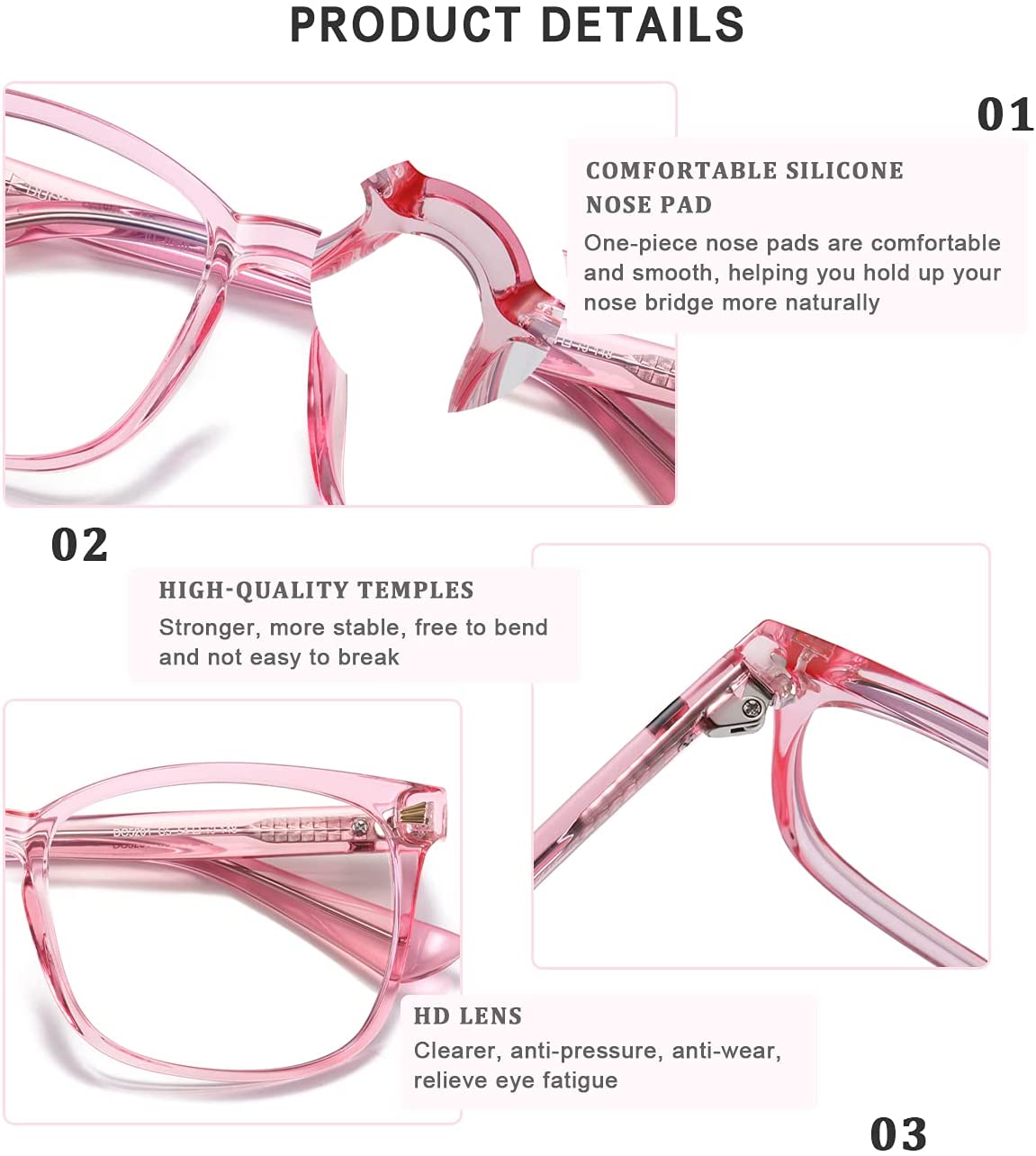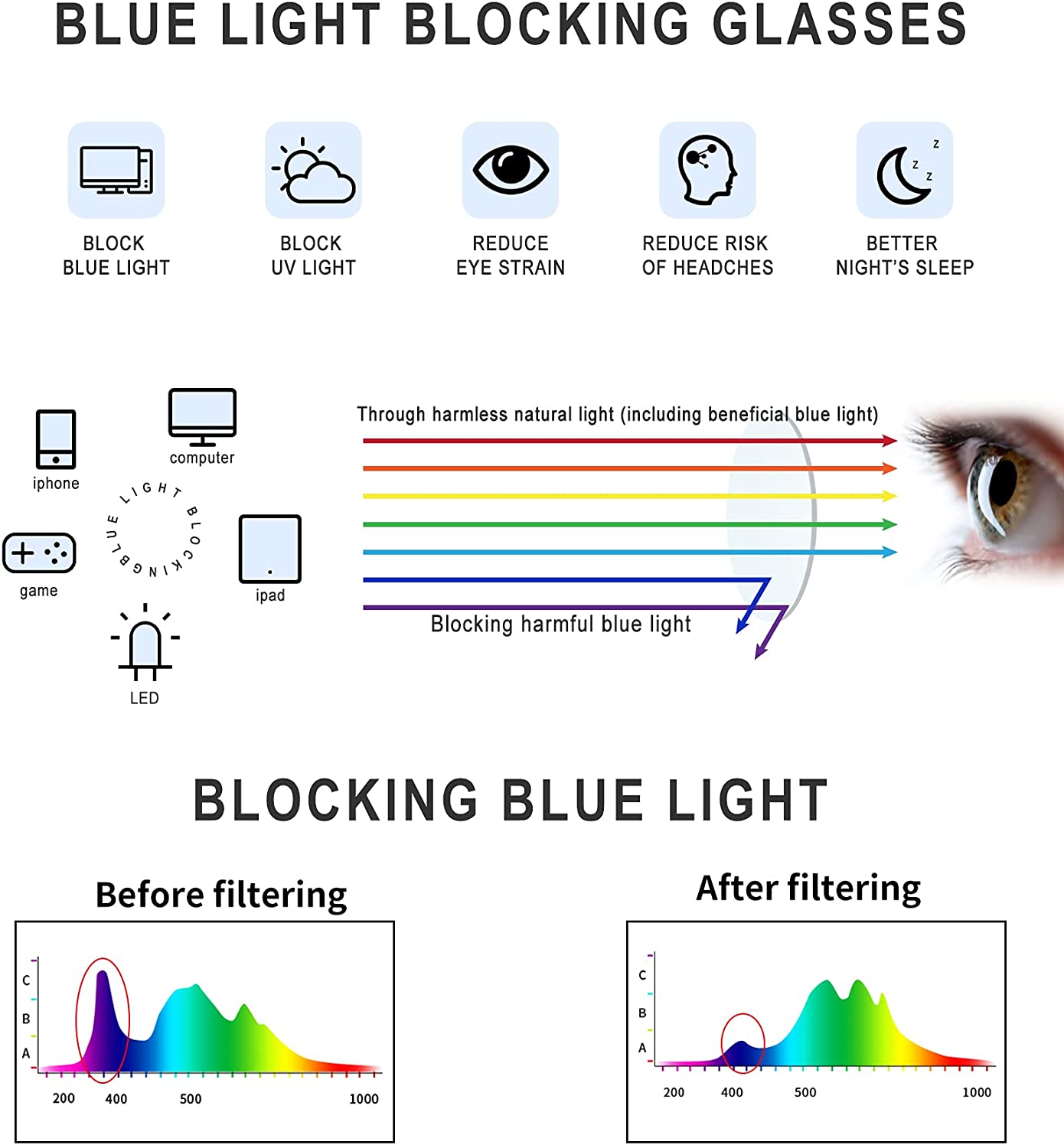 How do DUCO blue light blocking glasses help you?
First, Protect the Eyes!
DUCO blue light blocking glasses reduce eye strain, reduce eye fatigue, and improve work efficiency.
Second, Soothe the Screen
Do you suffer headaches from too much screen time?
DUCO blue light blocking glasses make screen time easier on the eyes by--you guessed it!--blocking the detrimental blue light without interfering with normal vision.
Third, Relax!
DUCO blue-blocking lenses reduce blue-light-induced trouble sleeping.
While the unfiltered light from most screens tends to disrupt melatonin production and circadian rhythms, DUCO glasses block the brain-confusing colors, thus helping ensure restful sleep.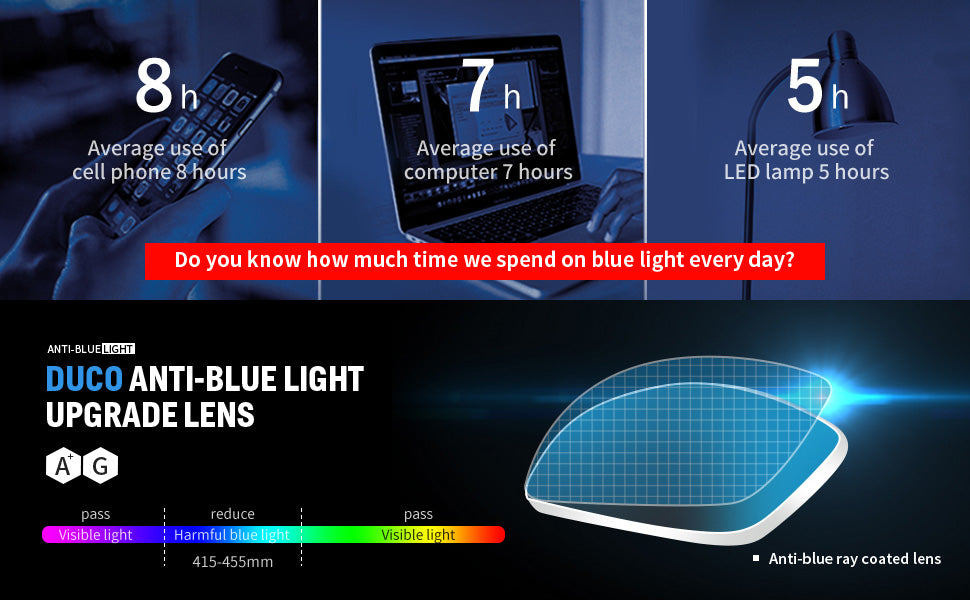 Here are 5 Reasons You're Going to LOVE Your DUCO Blue Blocking Glasses:
1. They provide maximum blue light protection.
2. Our classic unisex frame design, comfortable and sturdy, has you looking stylish while protecting your eyes.
3. Need optical lenses? No problem! Our frames can also be fitted with custom lenses at any optometrist.
4. Our lenses are made of a zero-pigment base, maintaining high light transmittance and reducing glare.
5. Gift style package includes box, glasses case, superfine cloth pouch, cleaning cloth, and mini screwdriver.​
Don't hesitate! Say goodbye to eye strain and blue light. Start protecting your eyes today!